The rise of SnappCar, the business that lets you rent out your car
Billed as an Airbnb for cars, the Dutch company aims to have 500,000 cars under its model. But are people ready to share their cars?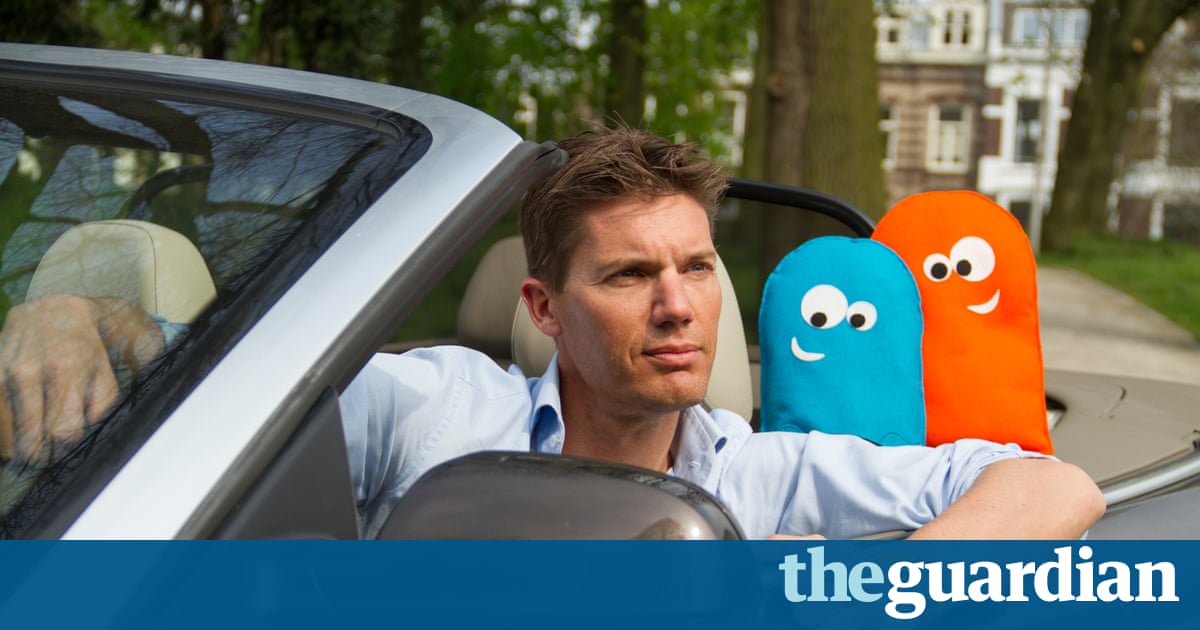 He calls it Airbnb for cars, and if Victor van Tol is right, people sharing their vehicles could mean a Europe with 5m fewer of them in five years.
In 2011, Dutchmen van Tol and Pascal Ontijd launched Snappcar, a technology platform for car owners to rent their vehicles. The vision was a profitable startup, with economic, social and ecological impact.
The 250m cars in Europe are used on average an hour a day, says van Tol, chief executive of the Utrecht-based firm. If a very small percentage of people start sharing, you can make a huge impact in bringing people together, cars not needing to be produced and saving money for owners and renters.
He is, he says, 10% of the way to his goal of 500,000 cars shared, with operations in the Netherlands, Denmark, Sweden and Germany, 400,000 renter members and 45,000 vehicles on offer all insured through Allianz.
Car manufacturers and rental firms are convinced such sharing could be one of the ways we drive in future: Europes largest car hire company Europcar took a 20% stake in Snappcar in June as part of a strategy to become a global mobility solutions leader.
Snappcar has also just completed an asset purchase of Germanys number two peer-to-peer car sharing firm Tamyca bringing it closer to challenging European market leader Drivy and aims to expand to 20 European metropolitan areas, including the UK.
There is a host of car sharing options nowadays: you could hire car and driver via Uber, pool a trip with someone going your way via BlaBlaCar, or share one of a fleet of cars (the turn-up-and-drive version of professional car rental) via the BMW Group/Sixts DriveNow, Daimler subsidiary car2go or Avis Budget Group-owned Zipcar.
Although they have had hitches like fitting in with parking regulations or employment practices, they are all based on a modern version of car ownership, where you dont actually own a car you just borrow someone elses.
Van Tol says its a no-brainer that shared cars are more sustainable than a fleet of professional vehicles. We believe there are enough cars to fulfil the needs of the people, he says. Its a little strange that while you have cars idling on the streets, you add new cars to share. From a sustainability perspective, it makes absolutely no sense.
That said, he believes firms such as Zipcar which has just launched a London service offering cheap hire for a one-way trip are helping consumers accept a less formal way of hiring cars, because the most challenging thing for a business like ours is to get car owners to share their car.
Like Airbnb breaking down the traditional hotel monopoly, van Tol thinks peer-to-peer car sharing gives more power to consumers and to owners: renters can pay less for an older car, for instance, while owners can (with full insurance cover) recoup part of their car costs.
But what happens when the sharing model goes wrong? Uber is appealing a British court order to give its drivers minimum wage and sick pay, while Airbnb can go frighteningly awry, for instance when houses are trashed or a guest who apparently refused to leave was pushed down a flight of stairs in Amsterdam in July.
Snappcar says it employs a screening method, which scans social media, for instance, to vet users. You can do nasty things with a car, he admits. You can take a car and rob a bank, or go abroad and never come back, which you cannot do with a house.
New European privacy regulations, enforced from 2018, could affect this screening, but Snappcar says it is confident it can stay within the law.
What if someone returns a scratched car, and the owner becomes violent? We cannot prevent some people losing their temper as they are annoyed that the car is damaged or whatever, but mostly people stay calm and just inform us and we take care of it, says van Tol.
Fully autonomous cars will certainly shake things up. Van Tol thinks they will be like micro public transportation but while car rental models consolidate, owning a car will still be a status symbol for some and sharing it might mean its free or making money.
The stumbling blocks would be a ban on this or insurance problems, he says. Getting insurance was almost a disaster, says van Tol, all the Dutch insurance companies said, No, its never going to work, until one, Achmea, decided to take a risk.
Peer-to-peer car sharing is still very small. Its a big cultural step to share out your car, says Dr Gonalo Homem de Almeida Correia, a specialist in sustainable transport at Delft University of Technology. He is sceptical about Snappcars car reduction numbers, adding that a good public transport system can do much more for the sustainability of a city.
Cities need to be far bolder about dissuading personal car use to make more liveable environments, adds Jonathan Hampson, UK general manager at Zipcar. If people own a car, they are pretty irrational about how they get about they are vested in that car, he says. If you break that cycle of car ownership, people make the right decision about where walking is the best, or cycling, or a car, and then they car-share.
Read more: https://www.theguardian.com/sustainable-business/2017/sep/04/snappcar-business-rent-car-airbnb-sharing-economy-sustainable-transport